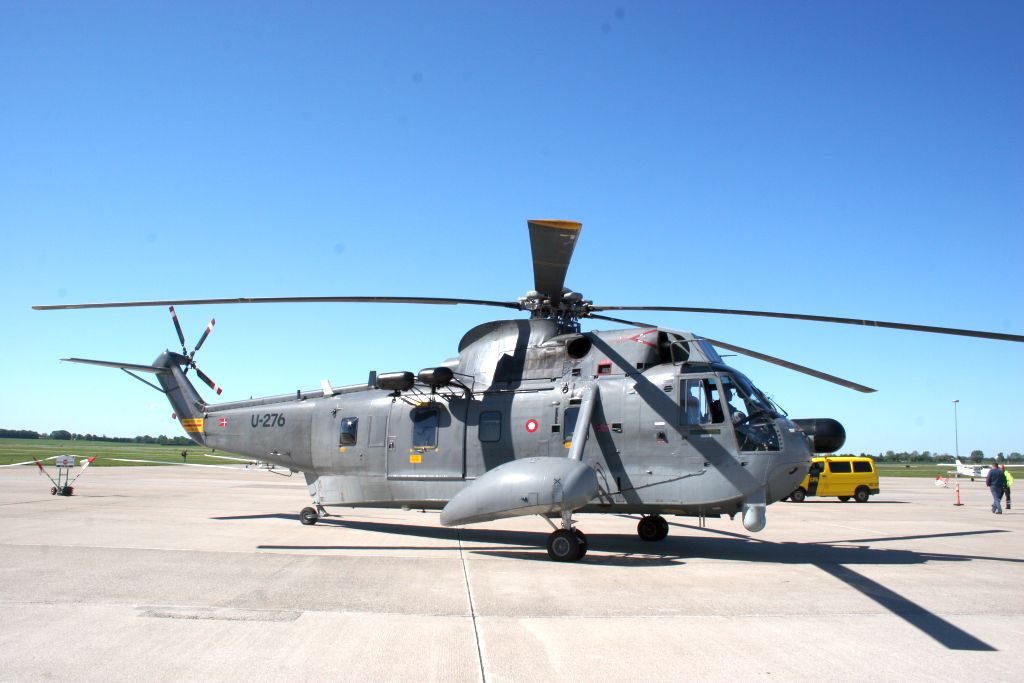 On Wednesday, June 16, 2010, an era ended in the Danish Air Force, when the rescue helicopter Sikorsky S-61A Sea King was retired after a last watch in Roskilde.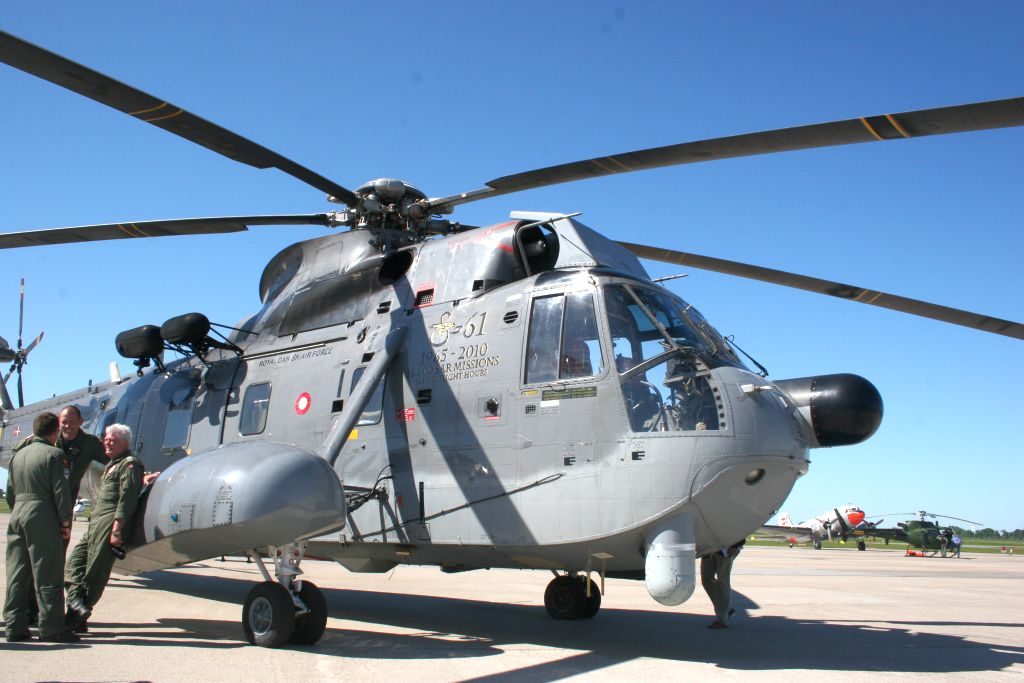 To mark the day, the replaced helicopter was escorted home by two other S-61's.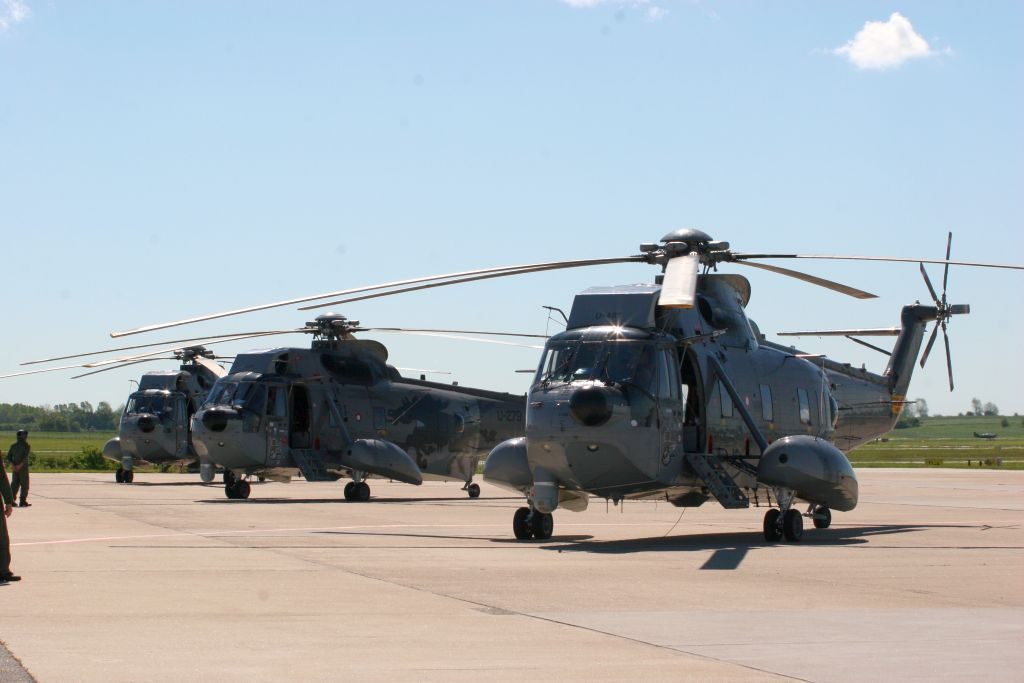 The helicopters took off from Roskilde and then flew in a 3 ship formation along a route over Copenhagen, the Great Belt and Aarhus before landing at the Karup Air Station (Helicopter Wing).
History
The Danish Air Force signed on august 24, 1964, a contract for the delivery of eight helicopters.
The Air Force version is called S-61A-1 and is equipped with rescue equipment according to Danish requirements, has larger fuel tanks and larger floats than the American versions, and the tail is raised as on the S-61N. All the Air Force's S-61s were delivered with a ship to Copenhagen, where the first (U-276) arrived on April 10, 1965.
They were silver-colored with dayglow (red) nose and ribbon around the tail as well as numbers U-240 and U-275 to U-281. The jump in the numbers consisting of the last three digits of the manufacturing number is due to the fact that the U-240 was the prototype of the rescue edition and was therefore delivered as the last one on August 27, 1965.
On February 10, 1968, U-281 crashed during a nocturnal search over the Wadden Sea, killing all on board. In July 1970, a contract for the supply of one S-61 fto replace U-281 was signed, and on August 17, 1971, U-481 was added to Squadron 722.
---
Source: RDAF. Photo: MHK – Aircraftrecognition.com